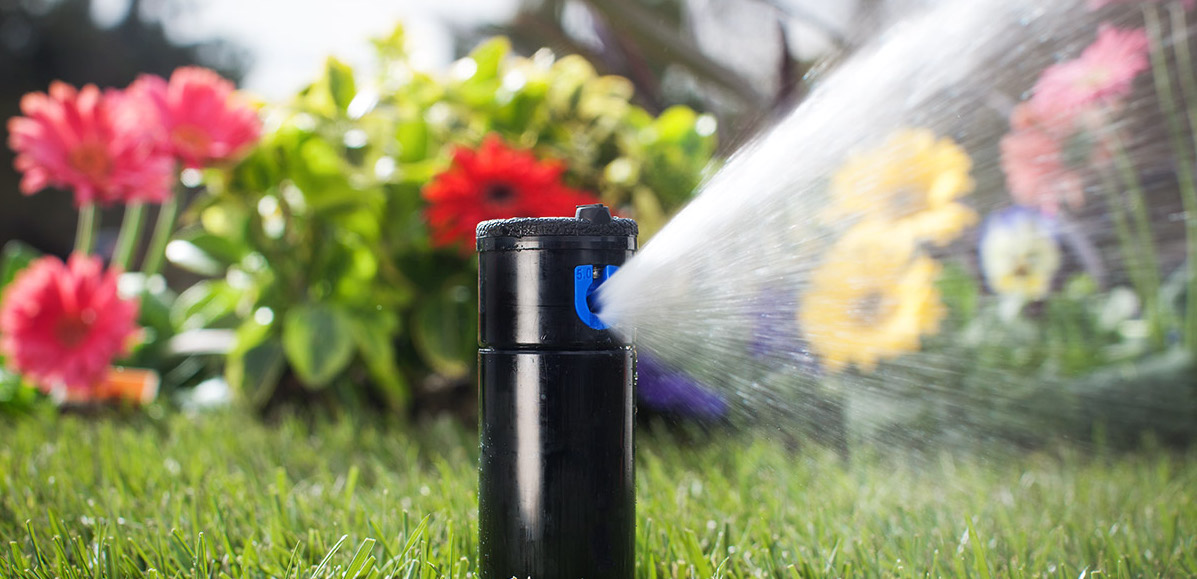 Irrigation Design, Installation and Service
For over a decade Evergreen Outdoor has been installing and servicing some of the best and most efficient irrigation systems in Southeast Michigan. Proper watering is essential to health of your lawn and landscape.  Water conscience and committed to a sustainable future, our team can handle all of your irrigation needs.
New Sprinkler Installations
Evergreen Outdoor can design / install new irrigation systems using a variety of water sources. We use the most modern installation equipment and techniques, limiting the turf recovery time for existing lawns.
Complete Sprinkler Service/ Repair
Evergreen's team of skilled technicians can handle any troubles that you may be having from broken or clogged heads to re-engineering due to the installation of a new pool. We can also handle your annual preventative maintenance, the spring tune up and winterization.
Smart Upgrades
Rust Prevention: If you are on a well, rust stains can be one of the biggest drawbacks to having an underground irrigation system. However, the brown discoloration on your home and landscape can be avoided with a "Rid' o Rust" rust prevention system. With minimal maintenance, a Rid o Rust system can virtually eliminate all chances of stains occurring. "Rid 'o Rust" systems are a preventative treatment and do not remove existing hard water stains.
Wireless Rain Sensors: Tired of worrying about shutting the sprinklers off when it rains? A wireless rain sensor can help save time and money, while allowing you to focus your time and energy on the things that are truly important to you. Rain Sensors suspend regularly scheduled watering when it has rained recently, preventing unnecessary, costly over watering.
Second Water Meter: Second Water Meters are available for most customers using a municipal water source. This device allows you to pay for your irrigation water separately and you are not charged for the disposal portion of water services. Evergreen Outdoor recommends a second water meter to all customers with municipal water.
Annual maintenance
Starting at $40
per visit
Start ups
Winterization
Mid season check ups